Hire our Beautiful 1961 VW Split Screen Campervan for your Wedding!
Our stunning camper, Audrey, has been lovingly restored by our own fair hands over no less than 5 years. It has truly been a labour of love! Named after film and style icon Audrey Hepburn, our camper loves nothing more than to get glammed up for a wedding and pose for photos!
We want to share our very special camper with you on your wedding day, providing a professional, chauffeur driven service to locations in Essex, London and the surrounding counties*.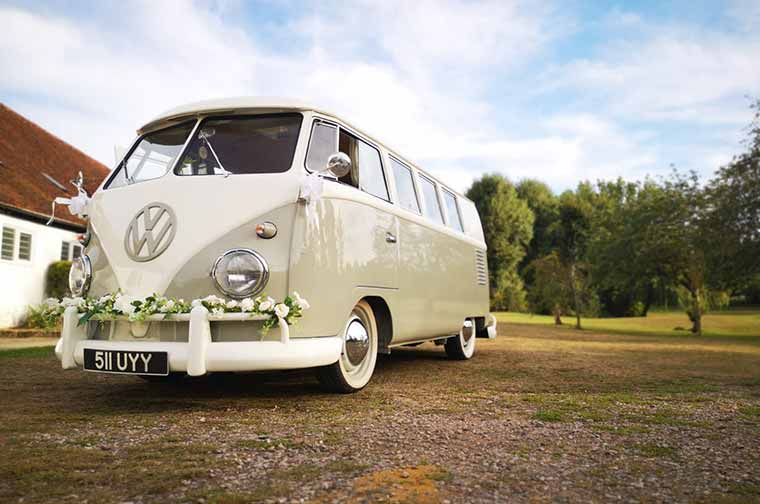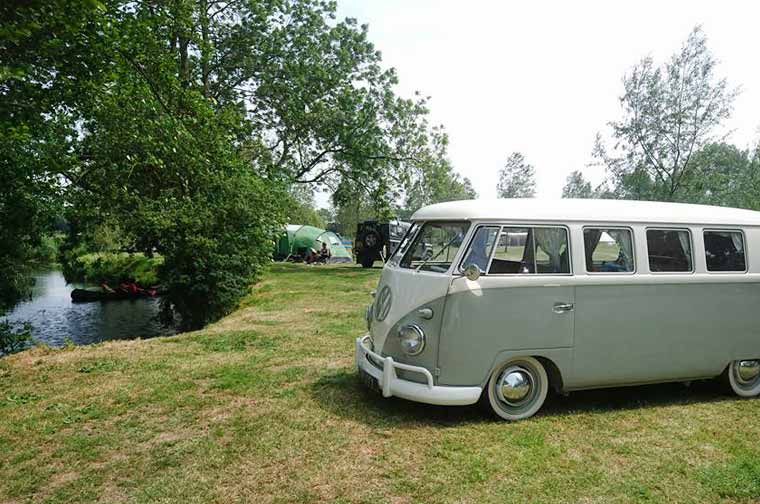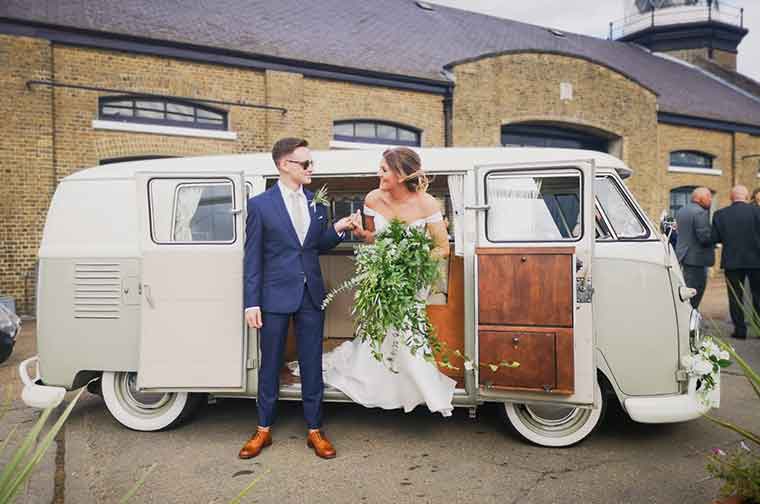 *within a maximum 50 mile radius of Chelmsford, Essex.
Choose your ribbon colour
The camper will always arrive dressed with ribbons and bows (unless of course you don't want them!).
If you have no colour preference we will use cream ribbon, but you can choose any colour* to match your wedding colours at no extra cost.
Just let us know what ribbon colour you would like at the time of booking.
*as long as we are able to source the poly ribbon
Umbrellas on board!
Unfortunately, one thing you can't control on your wedding day is the British weather! However, in true British style, we won't let a little rain spoil your perfect day.
We have two large white umbrellas on board at all times, to keep you and your wedding party dry as you enter and exit the camper.
It's all in the detail after all isn't it?
Image Gallery
OK, we admit it: we are a bit biased when we talk about how beautiful our camper is, so take a look at our photo gallery and decide for yourself!
Request a Call Back
Let us know your name and phone number and we will give you a call to discuss availability for your wedding (or drop us an email).
Our Packages & Prices
We are keen to help make your special day as perfect as possible, so please do let us know if you have any special requirements.
Don't need to be driven to the Venue?
Just want the camper to arrive for photos?
Up to 3 hours total time with camper *
Within a 25-mile radius **
MOST POPULAR!
Chauffeur driven service to the Ceremony & on to the Reception Venue
Music of your choice on the journey
Camper will be dressed in ribbons in your choice of colour & an ivory rose garland on the bumper
Lots of photo opportunities with the camper
Up to 4 hours total time with the camper *
Within a 25-mile radius **
Everything in the Standard Package PLUS:
More time with the camper
and / or
Extra miles, charged per mile (max. 50-mile radius**)
We are also happy to discuss any other requests that would make your day extra special!
NB: Unfortunately we are currently not licensed for proms.
* from collection time (or arrival time if you do not need to be driven to the ceremony);
** from Chelmsford, Essex
Latest Blog Posts
Read about our family travels in the camper, recent weddings and more!