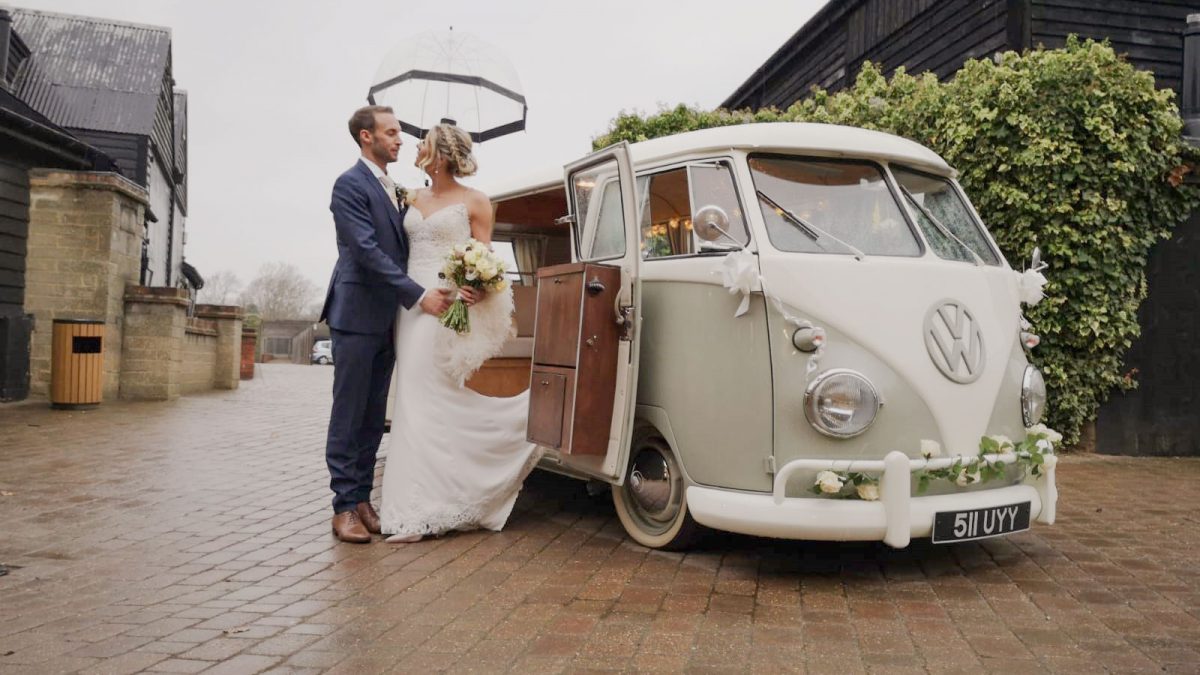 All Smiles for a Rainy Wedding at Tewin Bury Farm Hotel
Unfortunately you can't plan the British weather, but the rain didn't dampen the spirits of Lucy and Reece on their wedding day in December.
Lucy Charles, a professional triathlete, had hired Audrey, our 1961 Split Screen camper, as a surprise for her dad who has always loved VW campervans. Audrey would be taking Lucy and her dad to the wedding venue at Tewin Bury Farm Hotel, a beautiful converted 17th century farm set in the Hertfordshire countryside.  Here, they would stay for both the ceremony and the wedding reception.
The bride's father was absolutely stunned by his surprise trip in a vintage camper – he'd no idea what Lucy had planned! The photographer also jumped into the camper on the way to the Hotel and got some fab images of the excited bride and her father on the journey. Despite the chilly December weather, they were all nice and cosy inside with the heater on.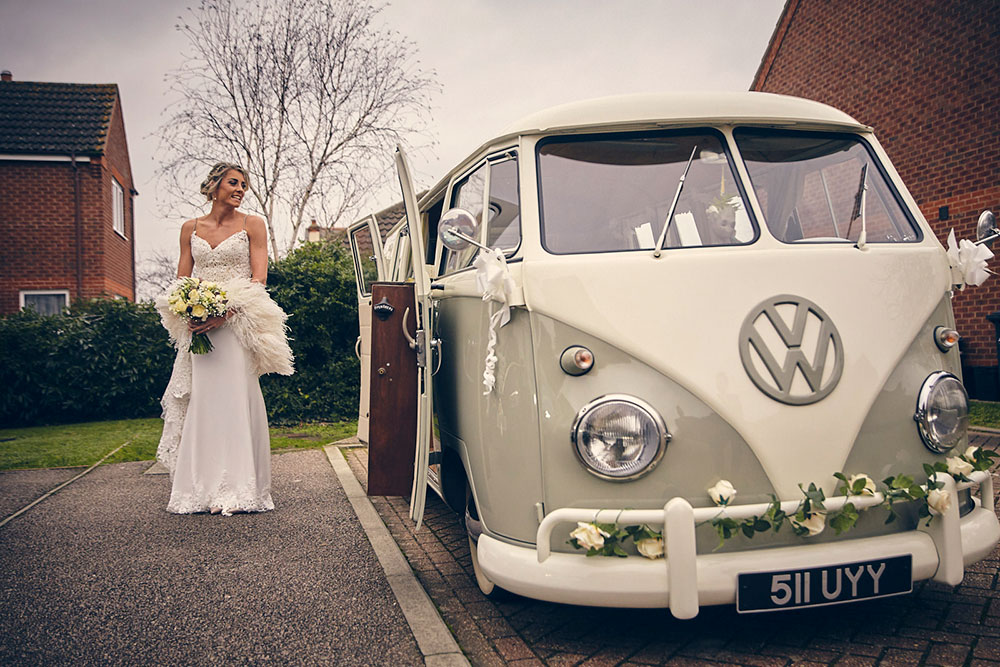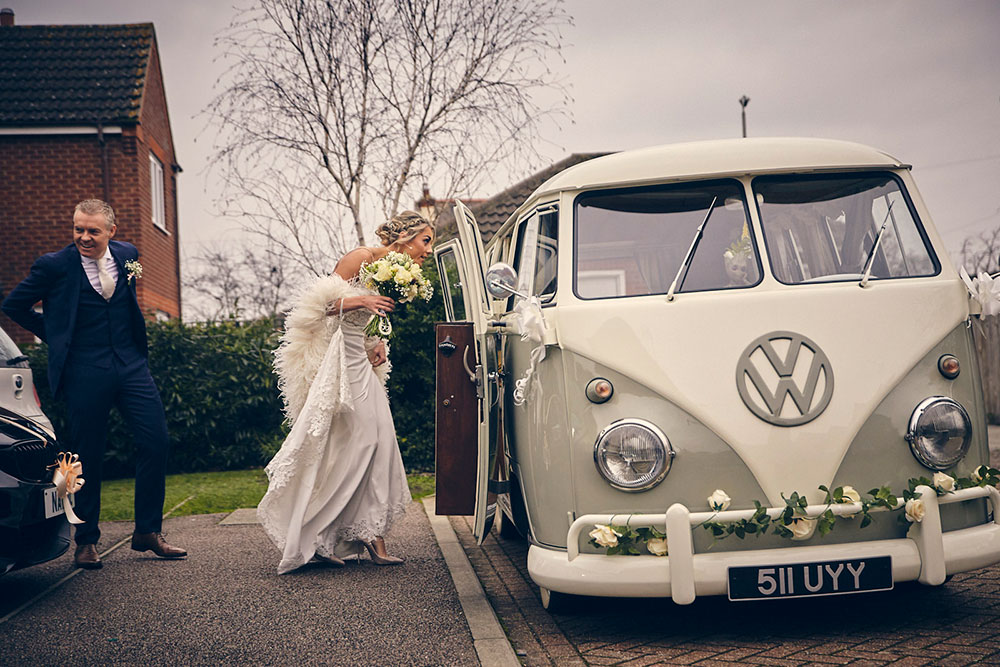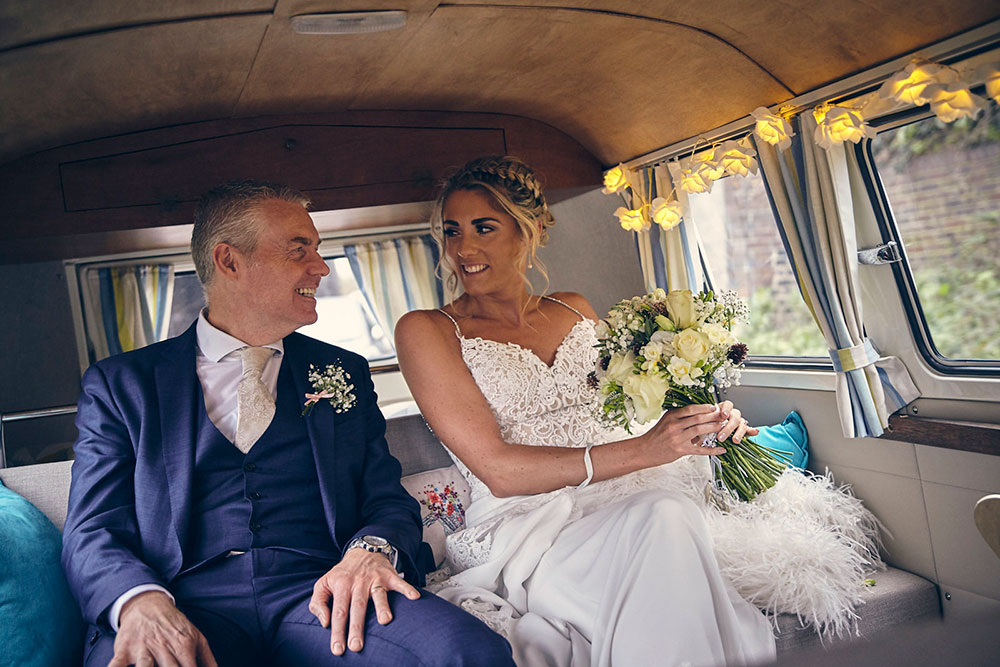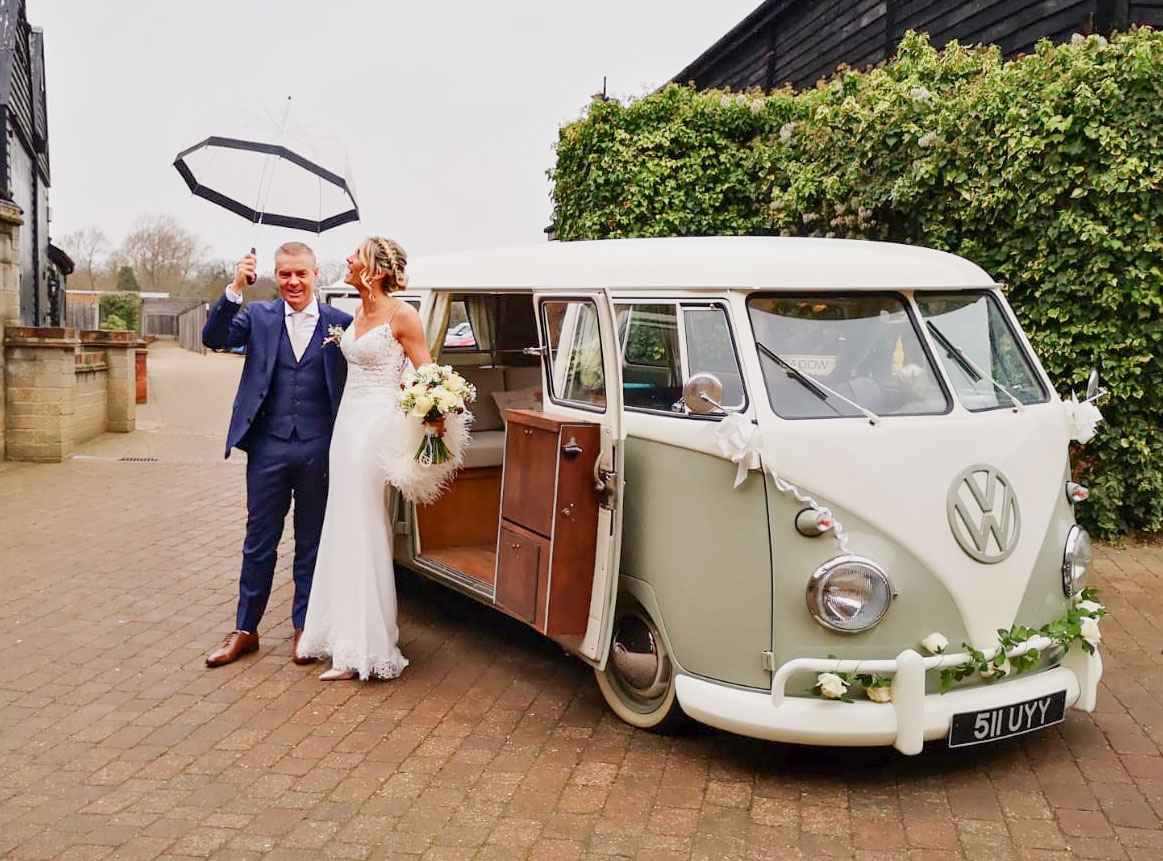 Thanks again for making the day extra special, my dad & I want a camper van even more now!
Lucy Charles
The venue was decorated with large 'martini glass' style vases, filled with luscious cream and white flowers and, with just over a week to go before Christmas, the decorations also included a tree at the entrance and a beautiful Christmas wreath with white poinsettias hung above the gift table.
After the ceremony, there was more time for Lucy and her new husband Reece to pose for photos with Audrey.